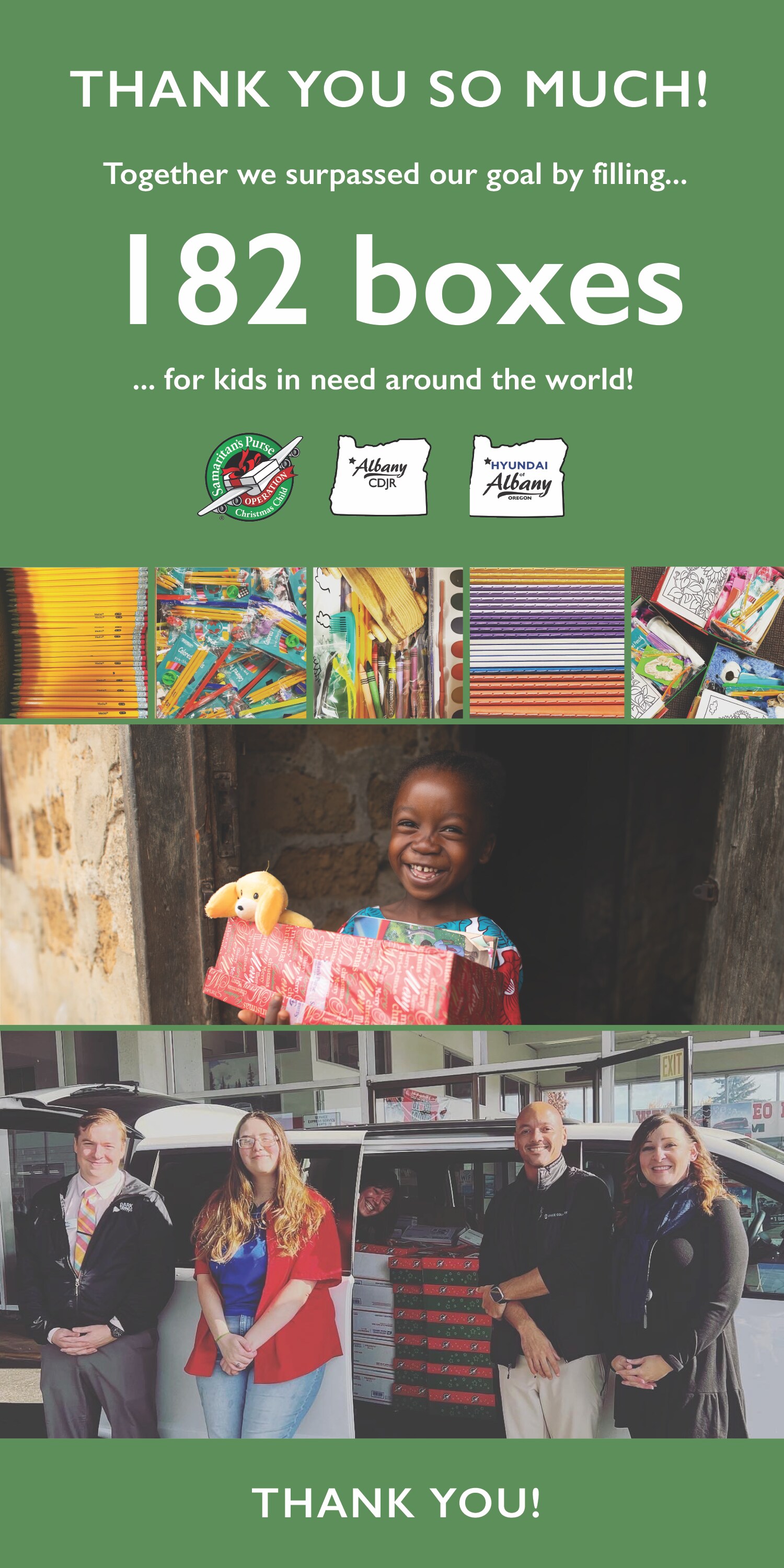 Ways to Provide Joy
It takes $25 to fill one box with essentials and toys for one child. 
Donate Supplies: You can donate any kid friendly essentials or toys at Hyundai of Albany. 
Donation Ideas: 
- Soccer Ball with Pump
- dolls/stuffed animals
- shoes
- toothbrushes/washcloths/combs/hairbrushes
- socks/sunglasses/jewelry/flashlights
- toys/jump ropes/yo-yos
- pens/pencils/sharpeners/notebooks/coloring books/calculators
Donate Any Amount: You can donate any dollar amount at Hyundai of Albany dealership location. All money donations will be used to purchase items like the above to fill up as many boxes as possible. 
Donate Online: You can also donate online on our Samartian's Purse Goal Page!
Donations welcome! Donate anything that can fit within a shoe box. Please don't include any food, liquid, or scary items. If you donate something that needs batteries, we recommend donation the batteries as well. 
Hyundai of Albany : 2425 Santiam Hwy SE, Albany, OR 97322
Thank you for your support and love!