Community Involvement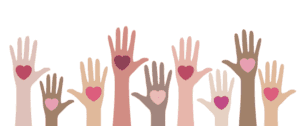 Community Involvement: Hyundai of Albany Making a Difference
At Hyundai of Albany, we're not just passionate about providing top-notch automotive service; we're deeply committed to being an integral part of the community we call home. Our dedication to our community is reflected in the various ways we strive to make a positive impact on the lives of those around us.
American Red Cross Blood Drives
One of the cornerstones of our community involvement is our partnership with the American Red Cross. We regularly host blood drives, providing a vital lifeline to those in need. By participating in these drives, our team and the community come together to save lives, one donation at a time.
Sustainability for a Better Tomorrow
We understand the importance of safeguarding our environment for future generations. That's why we actively work with our community to promote sustainability. From eco-friendly vehicle options to initiatives that reduce our carbon footprint, we're committed to creating a cleaner, greener future.
Supporting Local Schools and Athletic Departments
Education and sports play a crucial role in the development of our youth. We proudly support local schools and athletic departments, providing resources that empower students to reach their full potential. By investing in education and sports, we're investing in the future of our community.
Engaging in Community Outreach
Beyond these initiatives, we're always on the lookout for ways to give back to our community. Whether it's supporting local charities, participating in community events, or lending a helping hand during times of need, Hyundai of Albany is dedicated to making a positive difference in the lives of our neighbors.
Connecting with Non-Profits
If you're a non-profit organization or know of one that could benefit from our support, we invite you to reach out to us. We believe in the power of collaboration, and by working together, we can amplify our impact and create lasting change in our community. You can reach out by emailing [email protected] with the organization and what you are looking for.
Join Us in Building a Stronger Community
At Hyundai of Albany, community isn't just a word; it's a commitment. We believe in the power of unity, and together, we can achieve remarkable things. We invite you to join us in our community efforts. Whether you want to participate in a blood drive, collaborate on a sustainability project, or support our local schools, your involvement can help us build a stronger, more vibrant community for all.
Stay updated on our community initiatives and events by following our social media channels and visiting our website. Together, we can drive positive change and create a better tomorrow for Albany and beyond.
Organizations that we work with:
You can reach out by emailing [email protected] with the organization and what you are looking for.