New Location Updates

We're moving and we want to share every detail with you!
Exciting changes are on the horizon for Hyundai of Albany as we prepare to move locations in about a year's time. As our business continues to grow, we are excited to announce that we will be relocating to a new, modern facility that will provide even better service and amenities for our valued customers.
Our new location will be situated in a state-of-the-art building that is being constructed specifically for our dealership. This means that we will have the latest technology, features, and amenities, all designed to enhance your car-buying and car-service experience. From a spacious showroom to a comfortable waiting area and cutting-edge service center, our new location will have everything you need to enjoy the best possible customer service.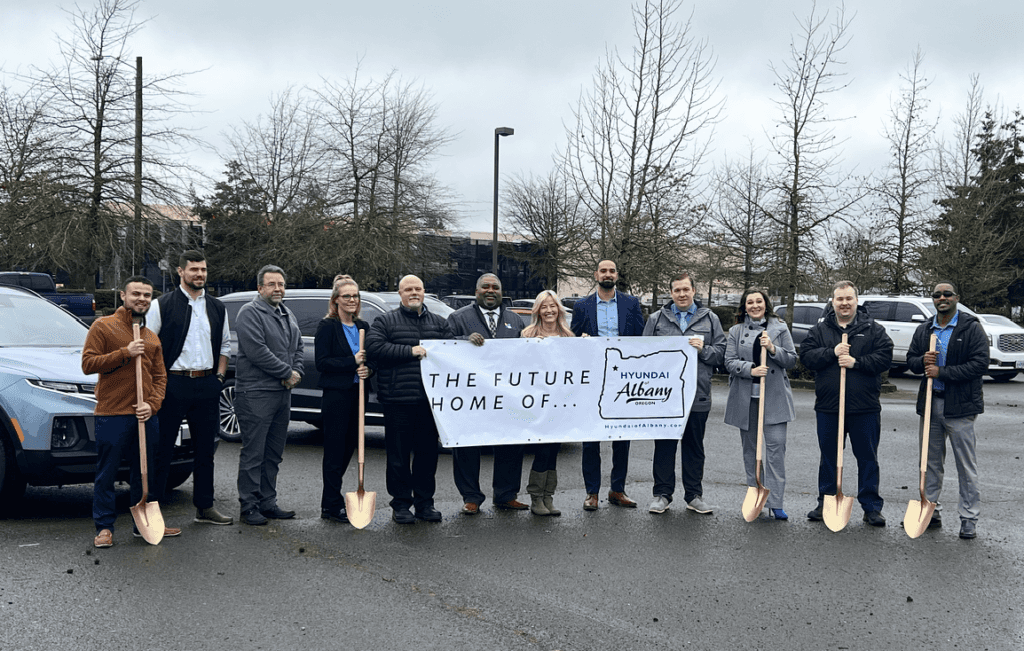 Image of Hyundai of Albany Vice-President Mrs. Jackson, General Manager Jake Zilverberg, Mayor of Albany Alex Johnson II, and our great Hyundai of Albany Staff. Meet our staff here.
While we are eagerly anticipating our move, we want to assure our customers that we are still fully operational at our current location and will continue to be for the next year. We encourage you to continue to visit us at our current location and take advantage of all the great services we offer, from new and used car sales to expert maintenance and repairs. Our friendly and knowledgeable staff is ready and waiting to assist you with all your automotive needs.
To stay tuned with all the latest updates on our new location check back here on this page or follow us on any of our social media platforms!
So come visit us at Hyundai of Albany today and discover why we are the premier Hyundai dealership in the area. We look forward to serving you at our current location for the next year, and then welcoming you to our brand new home in the near future!
Hyundai of Albany in Oregon.